First Nations Food Companion recipe for Quandong Jam
This recipe is easy and can be made with dried, fresh or frozen fruit. If you're using dried fruit, we would recommend soaking it in water for a few hours beforehand to rehydrate it. For frozen fruit, you won't need as much liquid in the pan as it will thaw out as you cook. If you prefer a sweeter jam, use the same weight of sugar as fruit.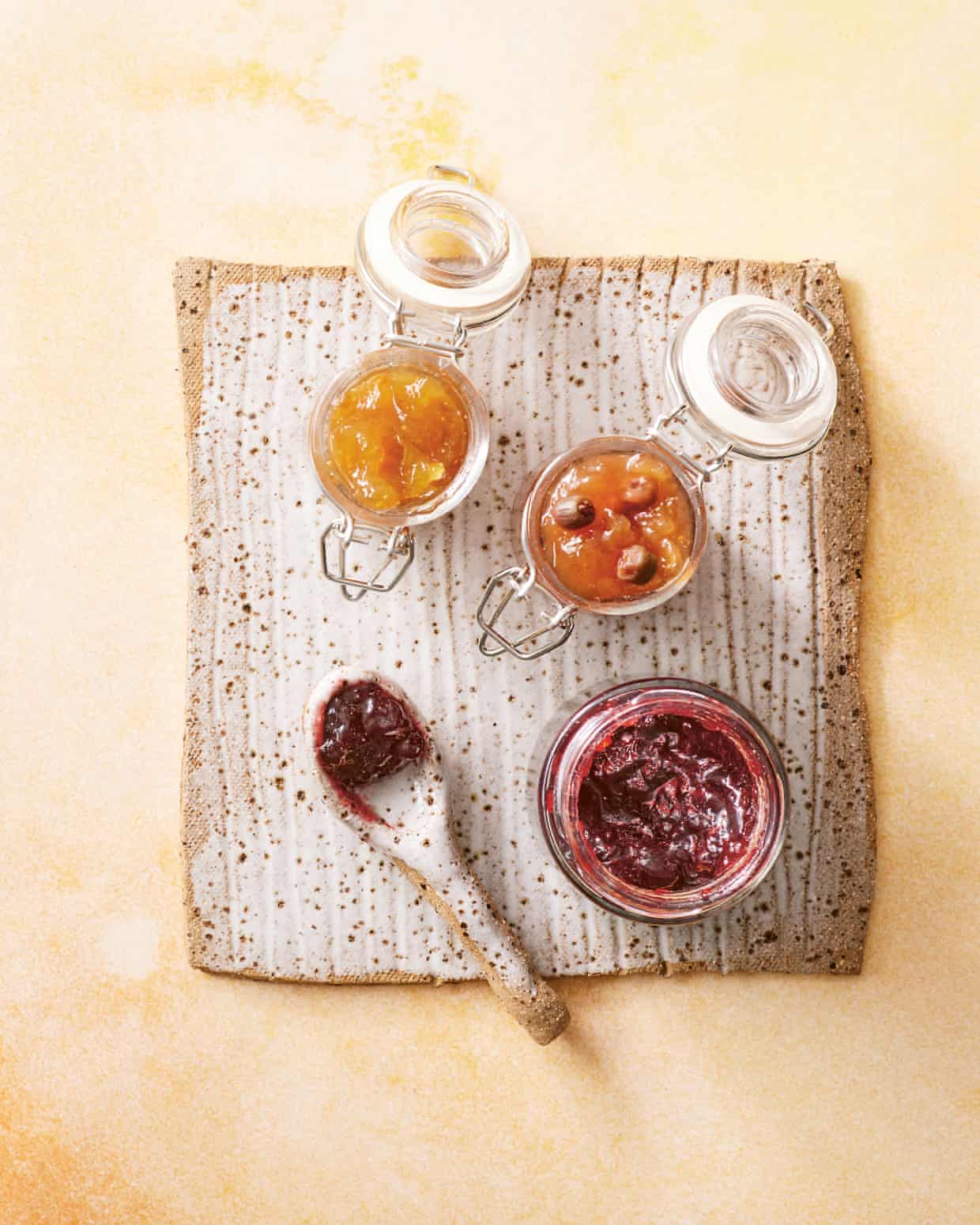 Muntrie jam and Rosella jam (bottom). Photograph: Josh Geelen/Murdoch Books
Feel free to add some native spices like lemon myrtle, cinnamon myrtle or anise myrtle leaves (about four to six); remove before pouring into jars.
Makes: 1 litre (4 cups)
Ingredients
1kg quandongs, halved, seeds removed and reserved 
2 cups orange juice, (500ml)
750g caster sugar
Method
1. Place quandongs in a wide, heavy-based saucepan, cover with orange juice (top up with water if juice isn't covering all the fruit) and leave to sit for up to an hour.
2. Heat sugar in a microwave or low oven until warm to the touch. Once the fruit has begun to soften, transfer into a saucepan with juice and place over low heat. Add sugar slowly, stirring to dissolve. Bring to a rapid boil and boil, stirring often to stop it sticking, for 10 minutes.
3. Allow to cool for 10 minutes before pouring into sterilised jars. Store in a cool dark place for up to a year.
Here is our guide for what to do when you can get fresh natives.
◎
Get your taste buds dancing with a true blue selection of Australian native ingredients, ripe for the picking!